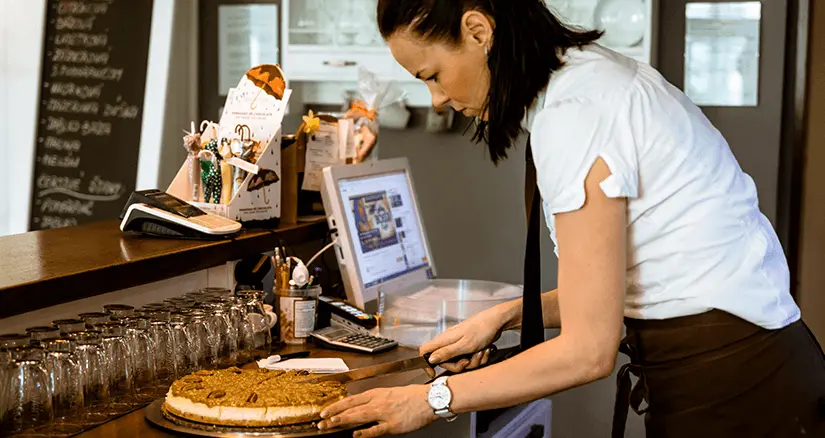 Want your restaurant to become the talk of town? Then get started with social media!
Being a social media agency in Ahmedabad, if there is anything we have worked most with it is food. We have closely witnessed how social media has revolutionised the way small businesses, especially restaurants, market themselves. Social media marketing includes the use of platforms like Instagram, Facebook, Snapchat, Twitter, LinkedIn, Pinterest and more to promote products or services, increase brand awareness, engage with customers and much more.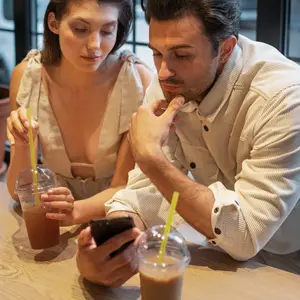 Do restaurants need a social media agency?
Since they are direct to consumers, more than others, restaurant businesses must be active digitally, to succeed and stay competitive. But how?
Flora fountain is at your SERVICE!! 🛎️
As the top digital marketing agency in Gujarat, we have compiled the ultimate guide to restaurant social media marketing with expert tips and insights on effectively leveraging it to boost your restaurant's online presence.
Identifying your target audience
For any campaign or strategy to resonate, you have to understand the audience. What is your target audience's age, gender, income strata? This will give you some insight into their interests, needs and desires.
You will help you make intelligent predictions about which social media platform they are most likely to use, what time they are likely to be online, what kind of content / memes would work for them. By identifying your target audience and speaking to their interests and needs, you have a higher chance of increasing your business visibility and relatability.
A sample breakdown of target audience segmentation
Selecting the social media platforms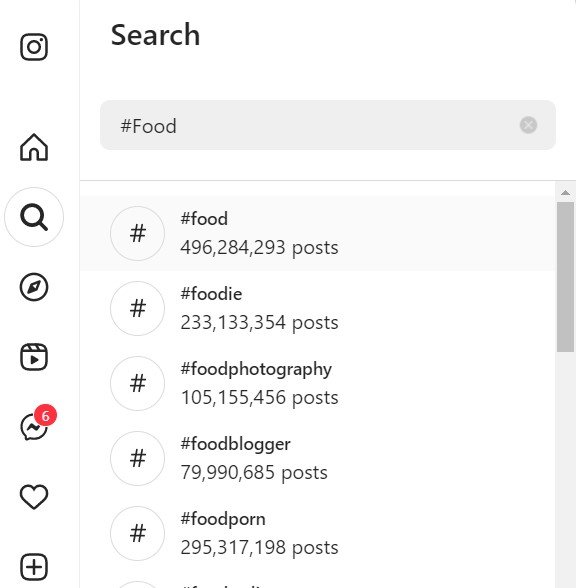 The mind-boggling number of posts on Instagram related to #Food
Being everywhere is not the answer. Being on the right platform in the right way is! Popular platforms like Facebook, Instagram are among the top choices for Indian restaurant businesses.Most users are likely to go there seeking inspiration and connection with a food brand. For validation, they will often seek out Google Business Profile and Zomato, since these two platforms will also have reviews.
To determine which platforms to use, consider your target audience and their social media habits. Most top social media agencies utilise Instagram as the prime social media platform for restaurant businesses. Simply because it is a more visual platform helping showcase both food and ambience. Two key decision-making factors for audiences to notice, engage and (hopefully!) eat at a restaurant.
Once you've chosen your platforms, creating a strong online presence on each starts with an effective digital marketing strategy. Who you are speaking to, what you should be speaking about and why they will care become the bedrock questions of this strategy. A strategy that often results in things like social media profile optimisation for maximum relatability, creating and using engaging content regularly to connect with the audience, how you respond to your audience and even which moment marketing trends your brand should latch on to.
#FloraTIP: Having your restaurant registered in popular food delivery platforms like Swiggy and Zomato acts as an additive benefit for brand visibility.
Creating a social media marketing strategy
A 2021 report in New Times confirmed what we observed and believed, pictures of delicious-looking food can stimulate the brain by releasing those 'happy hormones' and creating craving. Now, combined with the 229 million Instagram users in India, this presents itself as a great opportunity for restaurants to promote their offerings to potential customers on the platform.
Now to achieve this level of desirability on a regular basis, as is the demand of a restaurant business, having a strategy is imperative. Creating a social media marketing strategy involves:
Studying competition to understand the market
Setting clearly defined and achievable goals
Deciding on a brand tone
Creating a content plan to achieve both branding and marketing goals
Creating an effective marketing funnel, ending in a conversion goal
Building a consistent brand image across platforms
Analysing performance monthly and revisiting strategy every three-months
No-nonsense & enticing. Relatable food post. #ClientWork
#FloraTIP: Keep your goals specific, measurable and aligned with your overarching business objectives. This way you will channel limited resources in the right direction. For instance, to increase customers' visits to your restaurant, having a strong GMB presence can be more beneficial than having a profile on Pinterest, LinkedIn or Twitter.
If you're a restaurant business owner reading this, we know this can sound overwhelming and you would much rather face the chaos of the kitchen. But this is where social media agencies in Gujarat like Flora Fountain can aid in achieving your marketing goals effectively.
Develop engaging content
Making reels more engaging with a poll! #ClientWork
Developing engaging content is essential for any restaurant business looking to succeed on social media. This ranges from high-quality photos and videos to customer reviews to relatable content, which is as deliciously consumable as your food. After all, content is king!
Content curation includes a wide set of industry practices like utilising high-quality images, smart call-to-actions (CTAs), resonating with the audience's language and even catchphrases that build a strong brand recall value.
Simply put, every post should either educate or entertain.
It also helps to connect with your followers by responding to their communication, in the form of DMs and comments, with empathy and (sometimes) humour.
#FloraTIP: To make your customer feel special and increase credibility, re-share content created by them such as reviews, reels or posts on your page. This is called UG or user-generated content.
Monitor your marketing efforts
No matter how much you strategise and plan, it all boils down to success in the end! This involves tracking metrics on each platform including reach, engagement, follower growth, and in some cases, conversions.
By monitoring these metrics regularly, you can see what works and understand what needs improvement, helping you make data-driven decisions about your social media marketing strategy. Time and again, we have seen this data-driven approach, optimise social media marketing efforts, driving up business and ROI on the marketing investment. More business is a happy client. And a happy client is a happy us. 🙂
Upward growth of an Ahmedabad-based Italian restaurant #ClientWork
Hire a social media marketing agency
Working with a social media marketing agency is essential for any restaurant business looking to succeed in today's digital age. A social media marketing agency can help you develop a comprehensive marketing strategy, create engaging content, and track metrics to measure success.
When choosing the best social media marketing agency in Ahmedabad, consider their experience, expertise, industry knowledge, social media proficiency and track record of success.
The benefits of working with a digital marketing agency in Gujarat include access to a team of experts who can help you optimise your social media presence, save time and resources, and ultimately drive more business to your restaurant.
To conclude…
Take your restaurant business to the next level with these valuable insights and industry tips. Remember, from identifying your target audience and choosing the right social media platforms to curate engaging content and measuring success, there are many important factors to consider.
We recommend working with a reputable digital marketing agency in Gujarat to help you achieve your marketing goals and build a strong online presence. If you still have questions, drop us a hello at [email protected] to start a conversation.