Remember the last time you scrolled through your Instagram feed and thought "Hey, how did they know I was looking for this sneaker/hoodie/blender/fill in the blanks?" More and more people are discovering new products and services online through social media, over traditional methods of discovery like TV ads, newspaper ads, hoardings and billboards. And this is even more true after the pandemic, with an increasing population comfortable spending time and money online.
So it is imperative, when a brand has a new product ready for launch, to create a big buzz online. Brands have to get people curious about the product and the idea behind it. However, with over 3.6 billion people active on various social media platforms, spending an average of 2.5 hours every day scrolling and messaging, there are chances of a brand's messaging getting lost in the din and noise made by almost everybody online.
So here's the ultimate cheat sheet (or guide, if you will) created by India's top social media marketing agency, Flora Fountain, to make some noise, stand out and attract the right eyeballs for a new product or brand launch online.
1. First thing first, Identify the audience
The first thing a brand must do before planning a new product or starting any form of marketing activity for its launch, is to understand "WHAT DOES THE MARKET WANT?" and "WHERE DO WE FIND THIS AUDIENCE"
It starts with market research, where the ideal customer is identified based on various demographic points like age, gender, interests, income, region, etc. It can start from something as simple as a Google search of a product similar to the one about to be launched by the brand. Simply going through the kind of people that the competition brands are addressing through their content, images, and the reviews on their shopping platforms can give a rough idea about the ideal customer.
If the product is targeted towards young people in their 20s who love following trends, then Instagram is the place to find them (well, isn't everyone on Instagram now!). If the product is more service-based, priced higher and is targeted at a somewhat older audience, Facebook can be the place to target such an audience. If the target is business communities, or art lovers, or musicians, there is a platform for these too. But it all starts with knowing who the product, service, brand or idea is meant for: the OG TG.
2. Plan out the online content calendar
Having a launch timeline is very important for the brand to chart out every move, every post on the various digital platforms it is active on. While it may sound like a task as easy as taking a picture and posting it on Instagram, Facebook or Pinterest with a caption stating check out our newly launched collection, it is way more than that…
Think about it, the product pictures needs to be clicked, they have to be named (if not done), banners and creatives for website pages and posts are to be made, captions as per the platform (hashtag heavy for Instagram, long yet linked for Facebook and short and sweet for Pinterest)
are to be written, promotional email drafts have to be created, SEO work is to be done, special social media promotional content for boosts are to be made… Phew!
Yeah, that's right… All that, apart from the regular, in-store or outdoor marketing campaigns. Here's a look at how Ray Ethnic, an Ahmedabad-based ethnic fashion brand recently planned their product launch. Simple, minimalistic & to the point.
Plan out every piece of content that will go online, from the teaser to the launch to the product showcase. Yes, it takes time, but then actual work becomes a piece of cake.
3. Start creating a buzz
Social media is such a powerful tool, it is scalable, cost effective, provides great creative freedom to experiment, and the best part: The people are there, online!
And one of the best ways to get started with the promotions is by generating curiosity among the people online, on platforms like Instagram, Facebook, Twitter, Pinterest and even LinkedIn (if the brand has an audience there).
Start with Coming Soon posts like these:
Give the viewers a sneak peek on how the product is going to look like, what it is for, why it is unique, etc. This is kind of teasing the customer, by showing parts or some element of the product as a preview and why they should look forward to it.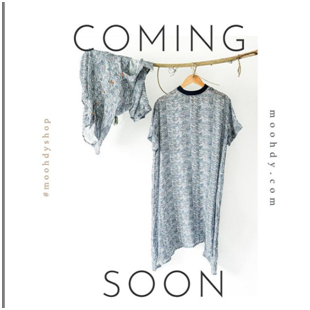 Next, you can create countdown posts that usually say, '2 Days to Go', '1 Day to Go', etc. These kinds of promotional content create a sense of anticipation among the followers and the customers and they stay tuned with the brand page on social media.
And finally, post the launch, a giveaway or a contest can be run through specially created posts to boost up the engagement on the page. Wondering why? Because when the page gets maximum engagement, the posts are visible on the Explore and Suggestion sections of non-following people online who may have similar tastes in the product.
4. Get creative with hashtags
Another great way to make waves around the social media about an impending launch is by creating a unique hashtag which gives a hint of the product and the brand, while leaving the users and followers guessing on what it could be.
While creating a launch hashtag, these three points should be kept in mind:
It should be precise
Don't combine more than 3-4 words together
Try to write it in Title case, to make it easy to understand
By creating a hashtag, they instantly highlight the content that's related to the launch and reinforces the brand identity. Further, it helps followers to tag, share and participate in the launch activities and post pictures of their own which are connected with the brand.
5. Make the splash: The launch
The launch has to be timed in such a manner that the product/s must get revealed on all social media platforms at the same time. This is where the advance content planning as mentioned in the first point, comes of great help.
Since Instagram and Facebook both fall under the same entity, it is easier to plan and schedule posts around a specific time, using custom content, hashtags, CTAs, etc. While Facebook has its own Creator Studio platform to manage Instagram and Facebook pages, there are other third party platforms like Later and Hootsuite for LinkedIn, Google Business and Tweetdeck for Twitter.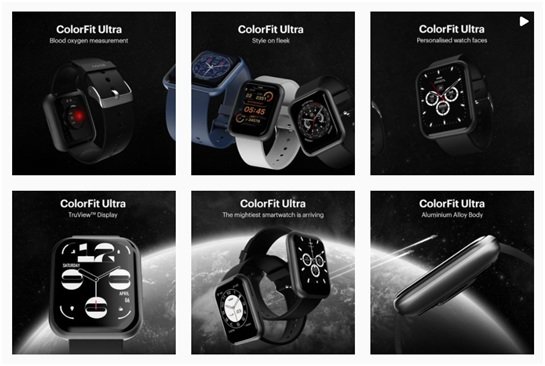 Flora Fountain, one of the best social media agencies in Ahmedabad suggests that brands should ideally boost these launch posts for maximum visibility and opportunity to showcase their products to newer audiences. While it is simple to create an Ad Account using Facebook Business or AdSense for Google platforms, it is advised to get the top digital marketing agency on board to share the burden of tracking, analysing and strategising these paid promotions online.
OR
Plan a staggered launch
Unlike the one time big splash launch, a staggered launch is done by revealing the products one after the other or as batches, in stages. The rollout of the products can go on for weeks together instead of putting everything out for sale on the launch day.
Remember how smartphone giant Apple launched the iPhone 12 in two stages? While the original reason behind this exercise was the supply chain disruption due to the global smart-chip shortage, the marketing teams of the brand decided to launch the smaller versions of phone in the first stage, and the bigger and pricier versions along with its upgraded version of accessories just in time for pre-christmas sales.
This way, brands can not only keep the conversation going, but also tap into multiple points of high sales, like the festival and holiday seasons.
6. Have your analytics in place
The true success of a launch or really any digital activity lies in the data. A brand should have the tools to identify the right metrics, evaluate the various milestones during the launch at regular intervals and then do a comparative study with its goals.
Before the launch, set up a cross-channel social media analytics dashboard using tools like Google Analytics, HubSpot or Sprout Social and connect the various platforms where the launch will take place,
i.e. Instagram, Facebook, LinkedIn. Of course, each tool also has the inbuilt insights or metrics for views, clicks, conversions for brands to identify which piece of content and strategy and worked and what didn't.
It allows tracking of various metrics like hashtag performance, region-wise visitor activity, post reach and engagement, etc. This way, brands can make informed decisions in terms of allocating budgets to campaigns, tweaking the target audience to ensure a successful launch.
7. Keep the conversation going
Post launch, the brand must keep the momentum going through various forms of audience engagement. Because all that buzz generated post the legwork done to get the product launched, must not fizzle out in a week's time.
Continue publishing content related to the product, the salient features about it, it's availability online or offline, and how the response is (only if it is positive). Encourage followers and customers to tag the brand with their product and reshare them on the pages, giving the users some free publicity too.

Something again Ray Ethnic hits the nail right on the head with its popular post launch campaign #RayOnYou. Thanks to some smartly planned celebrity endorsement, now even regular customers post regularly with outfits purchased from Ray.
Always keep a close eye on your mentions and customer questions on the comments, respond to them within 24 hours, negative or positive. This will not only give the brand image a boost, but organically push the posts on the explore feeds of social media timelines too.
Now that you have the ultimate guide to the perfect social media launch, get started right away. Or, how about you let the experts do the job for you. Drop us a line on [email protected] or click here.