In the mesh of 2.5 quintillion bytes of data created every day, is your digital marketing agency able to create a memorable impression on the target audience? Well, here is a way to find out::
Can you describe your ideal consumer persona in 3 lines?

Have you identified the key communication channels for your brand?/span>

Does your campaign reflect the core value of your brand?

How will the campaign lead you towards your end goal?
Somewhere within the answer to these questions lies the proof of the pudding that is your digital campaign strategy. Whether it is foolproof or will outrun the budget midway depends on how well-planned it is. For every digital marketing agency knows the difference a thoughtful, well-developed and executed digital marketing campaign can bring to a brand.
A digital marketing campaign, as a building block of your digital marketing strategy, requires in-depth research, planning, time, practical budgeting, industry expertise, knowledge about the medium, content and design intellect. So if you didn't have answers to most of them, this guide on how to plan a successful digital marketing campaign by Flora Fountain, the best digital marketing agency in Ahmedabad is all you need.
Get ready to gear up your digital presence!
What is a Digital Marketing Campaign?
In a buffet of news, memes, reels, emails and blogs flooding the digital world, a digital campaign can be a delightful dessert for the brand and the audience likewise. But before understanding the nuances of a digital campaign a social media agency must unravel the complexities of digital marketing strategy.
Your digital marketing strategy is a plan for establishing and strengthening the digital presence of your brand. It involves selecting the appropriate medium of communication, audience demographic, defined end goals, ways of measuring the goals, design, and content structure.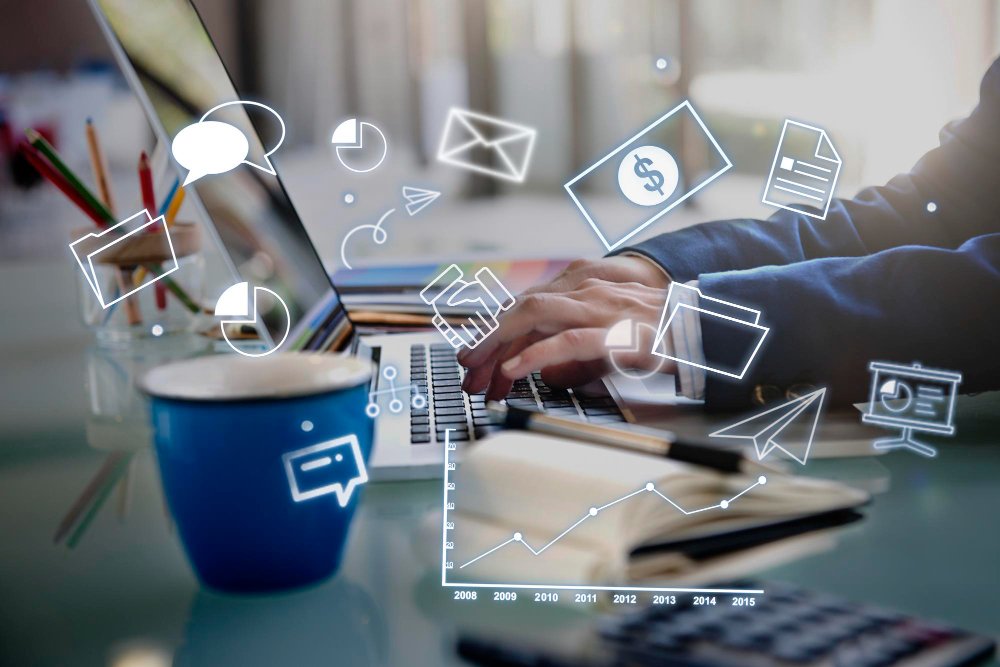 The specific action you take to implement a marketing strategy is your digital marketing campaign. A digital campaign can be launched in the form of an online video, paid social media ads, graphic storytelling or as simple as a social media post. Hence, digital strategy is the "WHAT" is to be done while the campaign is "HOW" the goals are achieved.
For instance, with the aim of increasing its sales and attracting a younger demographic in India, KFC launched the Design Your Own Bucket campaign on Facebook. The simple idea of letting its audience design the KFC bucket brought great exposure to the brand amidst a totally new audience base. Additionally, it boosted their daily interaction as over 5000 participants shared their 'So Good' moment on their page.
Another impressive digital campaign was '#TouchOfCare' by Vicks, launched in 2017 on YouTube. This campaign weaved around the millennial consumer and the changing idea of families brings out the core of storytelling curated as per the audience profile. The film in the series received over 22 million views in no time.
A significant insight for brands and a digital marketing agency from this campaign is that any digital marketing campaign, especially those that run over a long stretch of time will change as per the changes that affect the audience.
Planning a digital marketing campaign like a professional digital marketing agency
The steps of planning a digital marketing campaign include:
Step 1: Curating the audience persona

Step 2: Sketching out your end goals

Step 3: Evaluating your budget

Step 4: Working on the content and communication channel

Step 5: Auditing your campaign strategy and executing accordingly
Let's understand each step in detail.
Curate the audience persona.
Knowing your target audience is essential for any marketing approach, whether digital or otherwise. Your first step should be to establish detailed buyer personas, which are the foundation of the most successful digital marketing strategies. This will help in developing various kinds of digital material that will relate to them.
The kind of information a digital marketing agency researches about the ideal consumer depends on the positioning of the product, business model (B2B or B2C), price range, etc. Here are a few parameters for the demographic details of the consumer persona:
Location

Age

Education qualification

 Income

Goals

Hobbies

Purchasing habits
It is best to always use real data and not assumptions and to get a more inclusive data bank of your audience, taking into consideration a wide pool of individuals coming from diverse backgrounds.
Read more :  Digital Agency vs Creative Agency: What's the difference?
Sketch out your end goals
As a seasoned digital marketing agency in Ahmedabad, Flora Fountain understands the significance of laying SMART goals before starting any campaign. A more important thing is to ensure that the goals of the individual campaign are aligned with the brand's core values and vision. It is only then that a meaningful and memorable campaign comes into existence.
Some important questions to ask yourself:
Will the campaign strengthen the existing loyalty for my brand or will it reach out to new consumers?

Will it increase brand awareness by 30% or increase social media followers by 1000 in 2 months?
Evaluate your budget
The biggest risk an outsourced digital marketing agency takes is not sketching out a realistic campaign budget. The budget helps you determine the scale at which your goal can be accomplished and what kind of campaign it should be.
Though digital marketing campaigns are more cost-effective than traditional marketing, creating a budget is still important. Determining how much should be spent during which phase of the campaign, when to boost and how much content to create depends on the budget.
Work on the content and communication channel
Content and design together are used for storytelling and determine how the audience will react to your campaign. From building a concept to the selection of apt fonts and colour palettes to the tone of the language and the words selected to convey meaning, everything comes under their purview. Another important part of communication depends on the medium selected.
As the top digital marketing company in Ahmedabad and India, we understand the need of having a multi-channel approach for your campaign since the responses differ greatly on each forum. Some factors that will determine the channel of communication include:
Platform expertise

Channels usage by target audience and competition

Type of content created (graphics, podcasts, animation, videos, blogs etc)
Audit your campaign strategy and execute it accordingly
Once the campaign content is curated, audit your plan to ensure it is foolproof. You must assess your current paid media across all platforms like Google AdWords, Facebook, Twitter, email, etc. to determine which will most likely assist you to achieve your present objectives.
Additionally, involve someone who has not been conditioned to the plan to overview it, this will give you a fresh perspective and identify loopholes that you may have missed. Once your plan gets a green signal you are ready to roll it into the execution phase.
Remember, the audit doesn't end here. Once the campaign begins, it is vital to analyse its successes and drawbacks. Doing so will give you insights into which part of the plan is working well and where you can improvise. Any experienced digital marketing agency will not skip the continuous audit of their campaigns and using it as feedback for the next iteration of campaigns
Read more:  Why DESIGN is the hero of your digital marketing strategy
Reasons to plan your digital marketing campaign
All social media agencies are aware that failing to plan a digital marketing campaign is the master plan to fail a brand. Time, money and the brand's image: After all, a lot rides on digital campaigns. Here are the top 3 reasons why you need to keenly plan out your next digital marketing campaign:
You gain focus and clarity of direction:
In order to accomplish your goals, a clear approach is required. By assessing whether you are moving in the right way and whether your campaign can be successfully executed you can narrow down the areas that will turn out to be the most successful ones.
Save resources:
Having a plan in place helps determine your next steps. With a strong strategy, you know where you are and how you will lead closer to your end goals in the most effective way as developing a plan requires brainstorming effective solutions, identifying backup plans, and fixing the right channel of storytelling all to utilise your resources in the most optimised way possible.
Be memorable
As the top digital marketing agency in Ahmedabad, Flora Fountain has always been people oriented and understands that the biggest advantage of social media campaigns is that they can delight thousands of people and make the brand impression a memorable one.
With specific goals and properly planned execution, digital campaigns add to the brand value and position a strong recall value for the brand. Take a glimpse at these examples:
#DaagAccheHai – Surf Excel's oldest campaign goes digital
View this post on Instagram
#SpotifyWrapped – Spotify Wrapped, the yearly countdown campaign
View this post on Instagram
#SwiggyVoiceofHunger – Swiggy's interactive social media campaign
#PyarWaliChai – Wagh Bakri reinforcing its presence on Vimeo
Each campaign has its own medium and emotes a unique emotion among the audience base. That is the power of a well-planned digital marketing campaign. Before you outsource your digital marketing to a professional agency for your next campaign, clearly communicate the goal you wish to achieve.
Explore the various types of digital marketing campaigns possible to achieve your goals with Flora Fountain, one of the top digital marketing companies in Ahmedabad.
Types of digital marketing Campaigns
Here are the various types of digital marketing campaigns your digital marketing company must know:
Developing content for the purpose of cultivating a relationship with your target comes under content marketing. By establishing a rapport with the audience via blogs, articles, how-to videos and similar forms of content, you can generate more quality leads. By addressing regular queries of the customers with instructional and informative blogs, a social media agency also develops a brand image as an expert.
By utilising social media channels, targeted posts and ads can be brought to the attention of the user. Being among the most widely used campaign strategy, it has caught the attention of most social media agencies. It can be used for creating visual content, interacting with customers, collaborating with content creators and re-sharing posts.
Developing content and sending it directly into the audience's inboxes is known as email marketing. With this, any digital marketing agency in India can engage your customers and carry out more individualised marketing. Sharing newsletters, promos and coupons are just a few examples of the same.
It entails making websites and web pages more effective and optimised for search engines like Google. With 63,000 search Google queries every second, it is natural that your campaign needs to be perfectly optimised.
Flora Fountain, the best Social media agency in Ahmedabad has a strong SEO model that helps your brand get the visibility they deserve.
Another interesting form of marketing campaign is mobile marketing. Any form of advertising that uses mobile devices, including tablets and smartphones, to advertise is mobile marketing. It uses the characteristics of mobile technology to customise marketing campaigns accordingly. For instance, by identifying the location of the individual, the technology will customise the campaign features. Text ads sent via messages and app push notifications are some examples of the same.
In Conclusion
No brand or digital marketing agency can turn a blind eye to recent developments in the world of online marketing and digital campaigns. As a means to connect with potential customers, digital campaigns require intense planning and attention to the virtual landscape.
Flora Fountain is home to a stellar design and content team along with social media and SEO experts that have curated hundreds of successful digital marketing campaigns for our clientele. This makes us the top digital marketing agency in Ahmedabad and now ready to test our mettle elsewhere in India. Check out our blogs to know more about the work we do. Interested? Write to us at [email protected].