152 words on a plain white background, a heading tag, 20+ hyperlinking tags leading to a mesh of interlinked pages and no images.
Today, for a website development company in Ahmedabad, Athens or anywhere in between such a website is a no-no, but back in 1991, it was all the rage as the world saw its first website ever!
So much so that within 3 decades, the internet is now host to over 202,900,724 active websites swaddling millions of data bytes structured much more effectively with thought-out UX and intuitively designed UI.
The exponential rise in the popularity of websites and subsequently website design and development companies are also because of the massive benefits a website brings to businesses.
From reaching the right, wide and new audience base to attaching a sense of credibility to the brand. No wonder, major brands consider their business websites as one of the most essential assets to their business.
And if you are still wondering, why to have a website, have all your answers here.
Why your business needs a website: Insights from a website design company
Digital presence and reach severely affect every business, in every industry all across the globe. Especially when there are over
5.16 billion internet users
across the globe. Along with this following are the key motivators to have a website by a
website design company
:
Increase visibility
Boost credibility
Elevate customer experience
Control brand image and narrative
Provide valuable user insights
Let's explore every point in detail.
Increased visibility
As a website development company based in Ahmedabad, we are aware of how important reach is for leads and conversions.
With a website, your business is always a click away from the consumers in your targeted locations, 24 hours a day and 365 days a year. This elevated visibility means an "always on" leads-generating mechanism, which results in increased conversions, sales and higher ROI.
Flora Fountain Tip: Just having a website won't do the magic. To increase visibility, your website must crawl up to the top of searched results (SERP). For this, you need to have a smart SEO strategy in place.
Boosted credibility
Your consumer is expecting you to have a website, and in many ways, it can be one of the main factors of credibility against your brand's competitors.
Testimonials, case studies, portfolios, showcasing previous clients and details as minute as the services provided can help develop transparency and trust with potential consumers.
In simpler words, having a website is having digital proof, a reflection of your experience, sincerity and expertise about the services you have to offer.
Since a large faction of users looks up the product and service before deciding to buy them, having a website that markets your business 24*7 is a no-brainer.
Refined customer experience
A well-developed and uniquely designed website can add that factor of delight, in return increasing consumer engagement. In terms of a website development company, it boils down to the website's UI and UX.
Why is it important for a brand?
Well for starters, an elevated user experience adds to the prestige of the brand, it shows that the brand is serious about its customer's experience and business.
Additionally, having a website effectively impacts consumer service and leads to an increase in organic traffic. For instance, a ChatBot on your website can respond with smart AI-generated messages to resolve the concerns of a consumer even at the oddest non-working hours.
Control of brand image and narrative
Communicating a brand's personality, identity and story are important factors to create brand loyalty among consumers. This reflects in the tone of communication, colour schemes, design themes and even in details like the use of whitespace.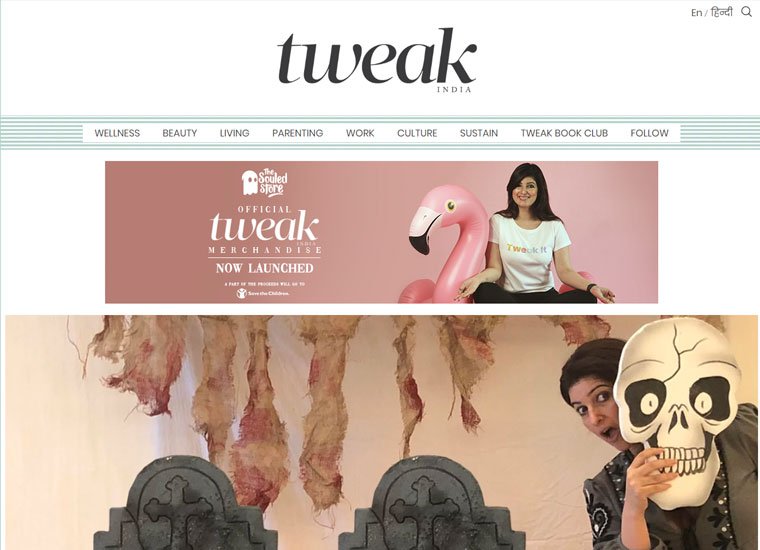 With a website, it becomes much easier to curate, circulate and manage your brand's messaging. If you have an update or have achieved a milestone in your industry, you can highlight this on your website in minutes and share this link across social media for added credibility.
On top of this, your website becomes a means of verification for any miscommunication or wrong information put out by third parties. All this in addition to the branding done by the website, makes it an essential aspect for all businesses.
Flora Fountain Tip: First identify your brand archetype and personality and then design the website theme, layouts and content aligned to this.
Valuable insights
From who is interested in your website to what interests them the most, you can have every detail about your business from website data collection and analytics tools. This is another vital factor to consider websites as an asset.
Armed with this data and an analytical understanding of consumer interactions and product performance, you can plan out smarter business strategies.
Google Analytics, Google Search Console, Hotjar, Smartlook and Open Web Analytics are just some of the web analytics tools that can help get you started.
Now, these were the top reasons as to why businesses must build websites with the help of a website design company. But, for many others, a top concern is how to choose the right web development company. Here's how!
Choose the right website development company!
Now that you know that your website is an asset, it is vital to select the right
web development company
in order to get the best out of your investment. In such case, the following pointers will guide you while choosing the right
website development company
:
Determine what type of website you need
Look for expertise and creativity
Ask if they provide mobile-first and responsive web designs
Check out their website and portfolio
If still not convinced, ask for a proof of concept (POC)
Determine what type of website you need
Different platforms and website types have extremely vast requirements. Hence, determining what is best in your interest will help you have clarity. Ask yourself:
Am I looking for an ecommerce development company?
What features will the website have?
What timelines and budgets am I willing to spend on the website?
What platform and language will host the website?
Do I require specific customised features for the website?
Who are my competitors and what are they doing?
With this, you will get more clarity on what are your requirements for the website. Doing so will help you filter out the most suitable website design company.
Flora Fountain Tip: Ask the web development service provider if they provide free consultancy. This will provide some clarity if you have none.
Look for expertise and creativity
Evaluating the experience and ability of a website development company helps you identify what service you want from them.
For more inclusive outcomes, look for a company with expertise not just in front-end and back-end development, but also conducting user experience research, creating Information Architecture (IA), producing wireframes, building user-centric user interface designs, testing for quality assurance and launching the website. It always makes more sense to have these different teams be a part of the same larger group for more accountability and seamless working.
The second parameter is 'creativity'. Since tech is a futuristic domain, you want your website to be up-to-date and innovative enough to delight the visitor. The more customised the journey for the user, the more delightful!
We at Flora Fountain host an exceptionally strong team of website developers and website designers in Ahmedabad that holds expertise in platforms like WordPress, Shopify and Laravel, as well as, languages like PHP, React, JavaScript, CSS & HTML.
Ask if they provide mobile-first and responsive web designs
In 2022, 54.8 % of global website traffic was from mobile users. This percentage goes even higher for India, where the majority of the population accesses the internet on smartphones. So having a website development company that uses a mobile-first approach is a must-have. This shows the company is sensitive to current trends and has the ability to build as per the user's needs.
Check out their website and portfolio
From their client portfolio to even how a website agency maintains its own website, a lot of information can be gathered about a website design company from their past and current work.
This can help you gauge if the developers understand the brand and the industry. Do they maintain the set standards of the industry? How quickly do they rectify bugs and errors? How good are they at maintaining websites?
If the website of the company is down, slow to load, unappealing or full of bugs, you might want to reconsider your choices!
Flora Fountain has successfully developed, designed and maintained websites for brands such as National Geographic Traveller, Tweak India, Ray Ethnic, Vajra Jewels, Heritage Infra Space, Shivashish World School, The Faraway Tree and hundreds of other startups and established brands.
Ask for POC (Proof of Concept)
If you are still confused, before finalising your contract with any web development company ask for a proof of concept.
This will provide you with clarity on whether the website agency understands your vision and goals. In simpler words, a POC will help you test the claims of the developer.
With that in mind, you are all set to choose the right website development company. And if you still have clouds of confusion in your mind, Flora Fountain, as a reliable and reputed web development company in Ahmedabad, can provide high-quality web development & design services aligned with your requirements, budget and timeline.
So wait no more, drop us a hello at [email protected] and start your digital journey today. And if you are looking for more such interesting insights from experts in web development, branding, content curation and all things related to digital marketing, head to our blog section right away!