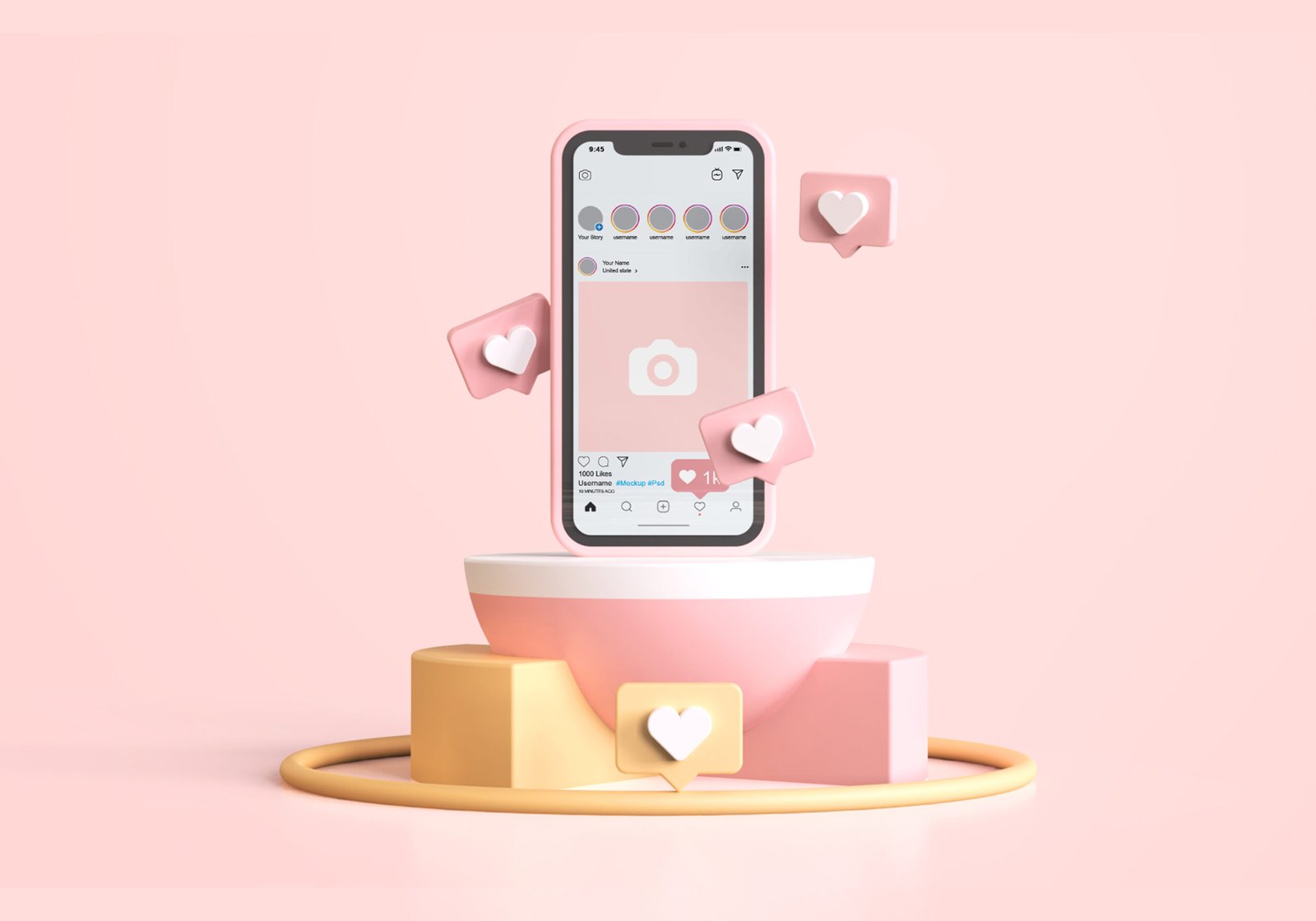 Everybody is on Instagram! With 1.386 billion people actively using the platform every day, it is the 4th most used social media platform in the world. According to us at Flora Fountain, the best digital marketing company in Ahmedabad, Instagram is no longer just a social media platform to post pictures and videos, but an ever evolving people's platform where people can connect, interact, stream and even shop.
And for a business to make the most out of it, here are 5 interesting but lesser known features that Instagram's product team came up with in 2023.
The Audio search tab
Everyone is reeling aka scrolling through reels. It's true! Close to 100 million daily active users in India consume content on reels every day. It has also brought back into limelight many musical classics and become a deciding factor in new songs trending.
But the challenge was that people couldn't recall the actual names of the songs. Now with a new search feature called Audio in the search tabs of the Explore section, anyone can simply type in either the lyrics of the song or the name of the artist and find the audio clip and its many variants on Instagram.
Further, users can also see the many reels made using this specific audio clip and even use them for their own content. How does this help businesses and professional pages? The social media experts at Flora Fountain, the best digital marketing agency in Ahmedabad, say that by using popular or viral song clips on the reels, the chances of the reel ranking higher on the explore pages of people consuming similar content increases, and it becomes easily discoverable to more people on the platform.
Text translation in stories
As per Statista figures from October 2021, India has 201.1 million active users on Instagram. Instagram supports 9 Indian languages on the app for posts, stories, etc.
Now, to ensure all its viewers get to explore, see and understand what people around the world are talking about on the platform, no matter which language they use, Instagram had launched Text Translation on Stories in July 2021.
How does this work? Every time someone sees a story with an overlayed text in a language that is different from the one set in their app, Instagram will show a "See translation" notification on the top left corner. Once users tap on the option, they will be presented with a translated panel. This feature currently supports 90 languages.
This update can be useful for brands operating in global markets. Instagram users all around the globe can now translate and understand the written text in the Instagram stories of their favorite brands. It already had this feature for its post captions, profile bios and even comments, but not many might have noticed or talked about it.
Words to Text Subtitle Sticker
Okay, now this one feature has us very excited! The words to text feature sticker on Instagram stories changes the way stories and reels are viewed. Known as caption stickers, this feature turns verbal speech into text and displays it on the screen as the video and audio plays along.
Think about it. People who can watch reels in public! Just by turning off the sound! And still not miss much of the action. Of course it is also super helpful for people who have hearing disabilities, who can also enjoy reels without any audio cues.
Businesses and professional pages can reach out and engage with more people through this feature, and make their content more interesting. While this feature is officially available in all English-speaking countries, it is still being beta-tested in India and other big, non-English speaking markets.
Instagram Keyword Search
One of the subtlest, low-key yet important features to have launched on Instagram is the Keyword Search.
Now this feature is going to revolutionise the way people look for and consume content on Instagram. Earlier, if someone wanted to look for content on bridal jewellery, they'd have to search for content with hashtags such as #bridaljewellery. Due to this, a lot of interesting content that may not have used the right hashtag stood the chance of missing out.
But with Keyword Search (yes yes, very much like Google Search), people can simply search for the content they wish to see using the key words or phrases and the results show everything from posts, reels, videos, even if they don't have the specific search phrase as a hashtag in their caption.
Instagram Guides
What are Guides? Exactly… This feature didn't create much of a flutter, despite having a huge potential in changing and improving the engagement game on the platform.
Guides are article-like posts, which include various Instagram posts or captions, products or photos, and videos. It's a creative functionality for accounts and creators wanting to recommend a food, products, services, tips etc. to their followers.
Businesses can curate a complete range of their products and promote it in the form of recommendations. Brands can promote their services or products by smartly embedding them with well written descriptions and titles.
Now, these guides do not have any new piece of content, but are just existing posts curated into a structure.
Further, when an account posts a guide, it doesn't get featured on the timeline of its followers like Reels or IGTV used to do. Instead, these guides needed to be promoted via stories and DMs for people to click on it and open.
But with our experience as one of the best social media agencies in Ahmedabad, we say WHAT'S THE LOSS IN DOING IT anyway?
Now that you have 'DISCOVERED' these interesting features of Instagram, which could help your business grow online, get started now! Or, you can get the experts at Flora Fountain to do the job efficiently and effectively. Drop us a hello on [email protected] today to know how.