Looks like you've decided to go digital and sell online! Congratulations! It's a big step.
But a lot of things right at the start might confuse you. For starters, which ecommerce platform should you start your online journey with? This year everyone seems to be raving about Shopify, last year it was WooCommerce and then someone told you about Magento too. The more you speak with ecommerce website development or digital agencies, the more options there seem to be and the more confusing it gets.
So here's a definitive guide to understand the pros and cons of using each of these 3 major ecommerce platforms, depending on what, how much and who you are selling to…
So, what is Shopify?
While it might seem new, Shopify has been around as an ecommerce platform since 2007. Despite being a paid only solution, it is the second most popular ecommerce platform with about 20% of the market share. A major reason behind this is that it is a software-sold-as-a-service, which means you don't have to be a coder to set up a Shopify store.
And Magento?
Magento is the big daddy of customizable e-commerce platforms. It has two services, a free Open Source and a paid Magento Commerce, which like Shopify comes with hosting services. With about 500,000 users, Magento has 10% of the online market, including bigger brands that are into serious online retail of clothes, jewellery and even cars.
And finally we come to WooCommerce?
With 29% of the market share, WooCommerce is the most widely used e-commerce platform. It is actually a plugin for WordPress that extends the functionality of this very popular CMS into an online store.
Still wondering which platform to pick? Read on…
Ease of use
This one is especially important for small business owners, as they end up initially doing a lot of the work on their own.
Of the three, Shopify is the easiest to set up and use. It comes with a managed hosting solution, well-designed themes both free and paid, PCI compliance for payments, and a host of shipping solutions already built by logistics companies – all of which can be integrated without coding knowledge. This means all you have to do is buy a domain, connect it with your Shopify account, select a theme, upload products and get ready to sell online.
This one is especially important for small business owners, as they end up initially doing a lot of the work on their own.
WooCommerce on the other hand requires the user to have their own hosting solution, which needs to be purchased before getting started. So you have to buy your own domain, hosting solution, install WordPress and WooCommerce, before you can start customizing themes or entering products. This makes it not quite as easy as Shopify, however, it does give you more choice in selecting your own server. Because of a vibrant community, WordPress also has a wider selection of free and paid themes available online.
Magento is the platform of developers. While it has its own hosting solution, you can also use the Open Source version and connect it with a server of your choice. Getting Magento set up and customizing it requires developers who have knowledge of PHP and HTML.
Customizability
Customizability is almost inversely proportional to ease of use in this case. With Shopify being the most closed platform and offering the least customization. One can customize CSS for the look and feel of the website and use existing app or create new Shopify apps for certain limited customization. Several workflows like the cart page can not be customized at all in the starting plans.
Magento, on the other hand, allows for the most customization from the product page to the payment workflow to the user profiles. For some common functionalities, Magento addons are also available in the marketplace. This is the reason most bigger brands that take online retail seriously, choose Magento.
WooCommerce is also fairly customizable, since it sits on the open-source platform of WordPress that is supported by a thriving community. Most of the features you might want to add are already out there as free or paid extensions to the plugin, created either by WooCommerce creators or the WooCommerce community.
Scalability
Magento and Shopify are slightly better suited for large databases of products since they are e-commerce first platforms. With Shopify, while adding products does not impact performance, scaling up does become more expensive as your store grows with more users and transactions.
Scalability of products with WooCommerce is possible, however, since it was created as a content platform, adding too many customizations or products without thoughtful technical architecture can impact performance and slow the website down. As a result, you have to hire WordPress developers who are familiar with optimizing the platform as you scale up.
Security
Shopify's hosting comes with an SSL certificate and PCI compliance making it watertight and secure. With WordPress and Open Source Magento, you have to purchase your own SSL certificate and keep updating any security patches or extensions that the two platforms release from time to time. This is a fairly common practice for most open source software, so it is not a major concern, however, it does require developer help.
SEO Friendliness
Shopify comes with basic SEO support with the ability to add meta tags, image alt text, generate 301 redirects, automatic XML sitemaps and a blogging feature. However, customizing any of this in the basic plan is not possible.
WooCommerce comes with all the above plus the ability to integrate with mature SEO plugins like Yoast for that extra boost to your store's SEO, by adding keywords per page, real time suggestions for keywords and more!
Magento being the completely customizable platform that it is allows you to define your own SEO strategy and customize the backend to support all of the above features in Yoast and then some, like canonical tags, Google sitemaps, no follow links and literally anything your SEO expert desires.
Support
Being a paid platform, Shopify has quite an attentive and prompt 24×7 support desk available over email for all plans. It also has a pretty comprehensive documentation and, being the second most-popular platform, a thriving community of developers.
WooCommerce has possibly the biggest community of developers helping each other and clients out. One of the benefits of such a community for smaller businesses is that you can hire a WooCommerce developer for parts of the project or some specific functionality quite easily from these forums.
Moreover, pretty much anything you imagine in WooCommerce has probably already been done and put out as a plugin by someone in the community!
Magento is a mixed bag. While Magento Open Source has a community like WooCommerce, Magento Commerce provides prompt support for its paid users, similar to Shopify.
Pricing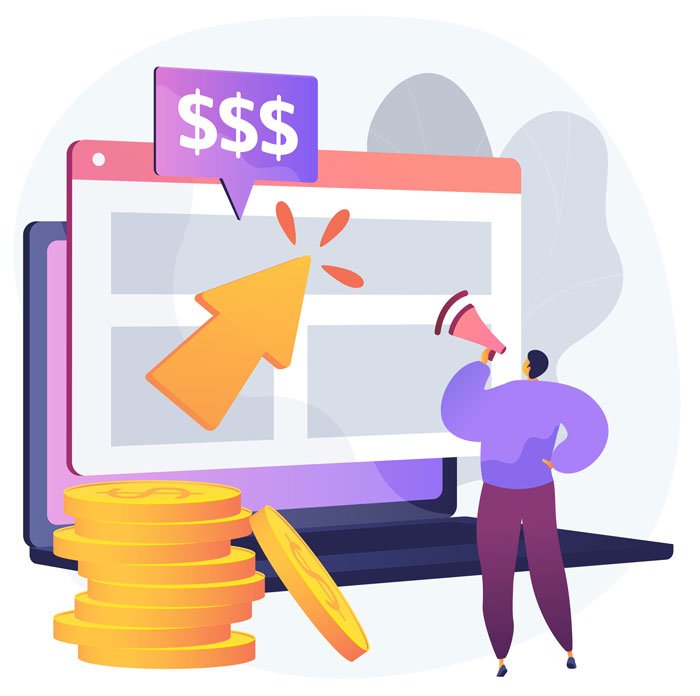 Shopify provides three different plans ranging from $29 to $299, which includes hosting services. If you are going for a paid theme, this can cost anything up to $180. And finally, there is a transaction fee anywhere from 0.5-2% depending on your Shopify plan. This makes it ideal for a beginner user, but a little more expensive as you scale up and increase your transactions.
WooCommerce and WordPress are essentially free of cost, however, you end up paying for your own server and SSL certificate. Any plugins required for additional functionality should also be factored in.
Magento Open Source is similar to WooCommerce in being open source and requiring server and SSL. Magento Commerce however is for serious online players since its licensing fee starts at $22,000.
The Final Word
To conclude, if you are just starting out online with a limited monthly budget and a whole lot of DIY spirit Shopify is perhaps your best bet. You can play around with themes, make minor changes to the look and feel, add a payment gateway, integrate with a shipping provider, add products and get started within a few weeks, even days.
However, if you plan to build a slightly more customized website and have the financial bandwidth to hire 1 or 2 developers, WordPress with WooCommerce, can work better for you.
For bigger organizations with a long-term online vision, thousands upon thousands of customized products and a free hand with budgets, Magento is the most future proof and customizable solution.
Need more guidance getting started with setting up your own e-commerce store? Get in touch with Flora Fountain, we are good listeners and even better problem-solvers for all your digital marketing and e-commerce needs. Call now, for a free consultation for your online business.