When the term 'amazon' comes up, what is the first thing that comes to your mind?
Online shopping, right? You definitely didn't think of Amazon rainforests.
Similarly, when a term like 'apple' pops, rather than thinking of the fruit we remember the tech giant Apple. And when you search online, you are Google-ing. This is the power of good branding. All consuming their user's mind. But these brands are famous not just because of their products or services, but because they have mastered the art of branding themselves to their user.
And if you have decided to join the legion of start-ups shaking up the market, you will have to achieve such a level of memorable and, perhaps even disruptive, branding.
Flora Fountain, currently one of the best branding agencies in ahmedabad, was also a start-up back in the year 2016. Through our experience, we understand that building a new business from scratch is tough. But still exciting!
So here we are, with a simple brand strategy for you to not be "just another start-up"!
Research & find your niche
The first thing as a start-up you need to know is – who is your audience and what moves them. Finding answers to simple questions can help you get clarity on what you need to do next. Questions like:
Who is my target audience?
What do they like or dislike?
Where are they?
How old are they?
How likely are they to seek a service or product like mine?
How would they come across a product or service like mine?
Who are my competitors?
And so on.
If you think you need help in finding the answers to the above questions, you can also hire the brand strategy services from agencies that hold expertise in these segments and find answers to these questions through user and market research. Such services include interviews, surveys, focus groups and workshops which help find answers to such questions.
As one of the best branding agencies in Ahmedabad, Flora Fountain also conducted a similar branding workshop for a manufacturing company. With the help of innovative questions and exercises, we assisted them in finding their niche.
Identity creation
According to Harvard professor Gerald Zaltman, 95% of all the thinking that prompts our behaviour (including consumer decisions) is subconscious. That means your target audience will be driven by subconscious factors that they associate with the brand. How the brand makes them feel, whether or not it aligns with their values and lifestyle, how they think associating with this brand will be perceived in their peer group and so on.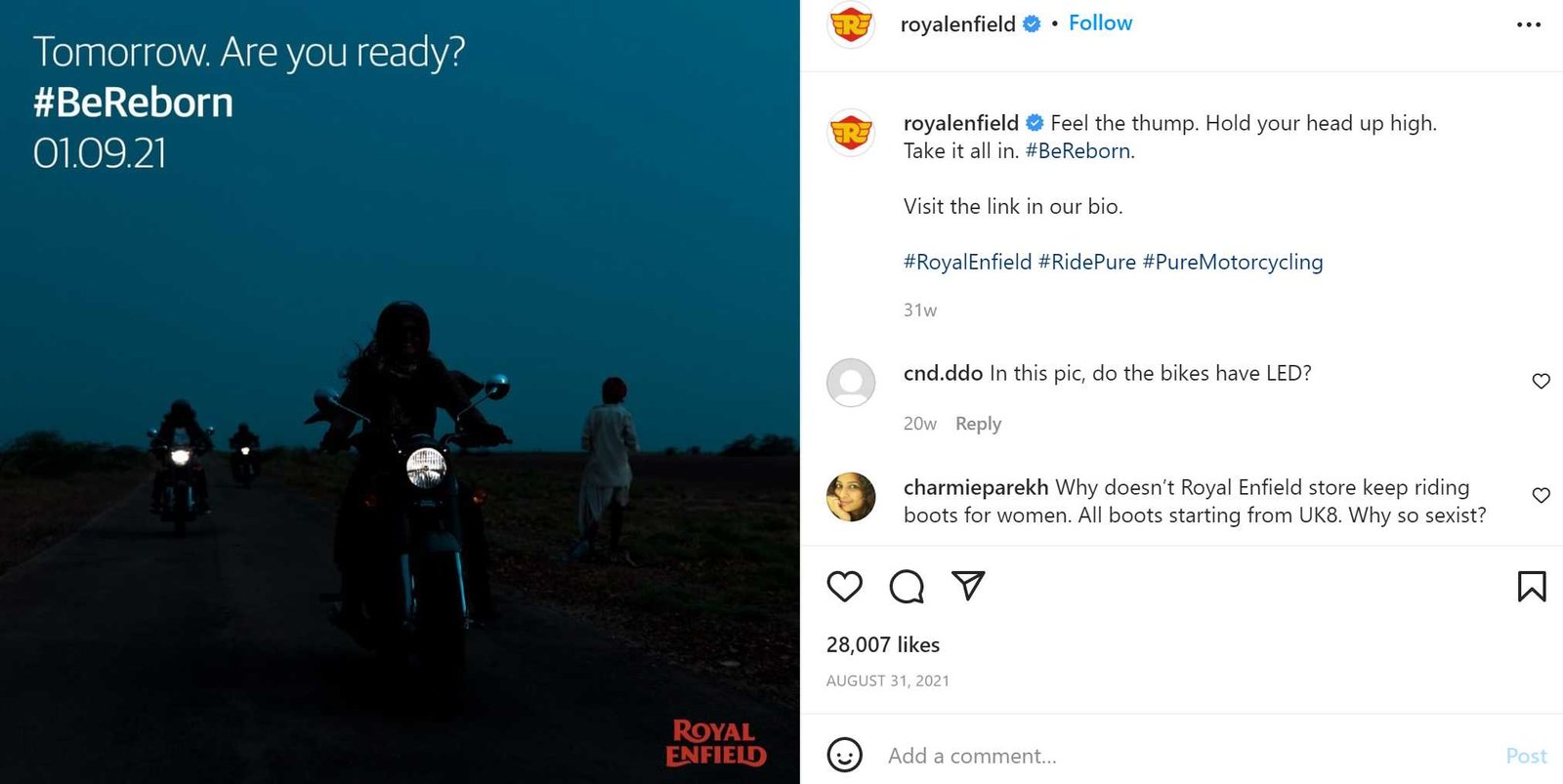 A great example of an older brand that has worked on an impactful identity creation touching on all these points creating a loyal following is Royal Enfield.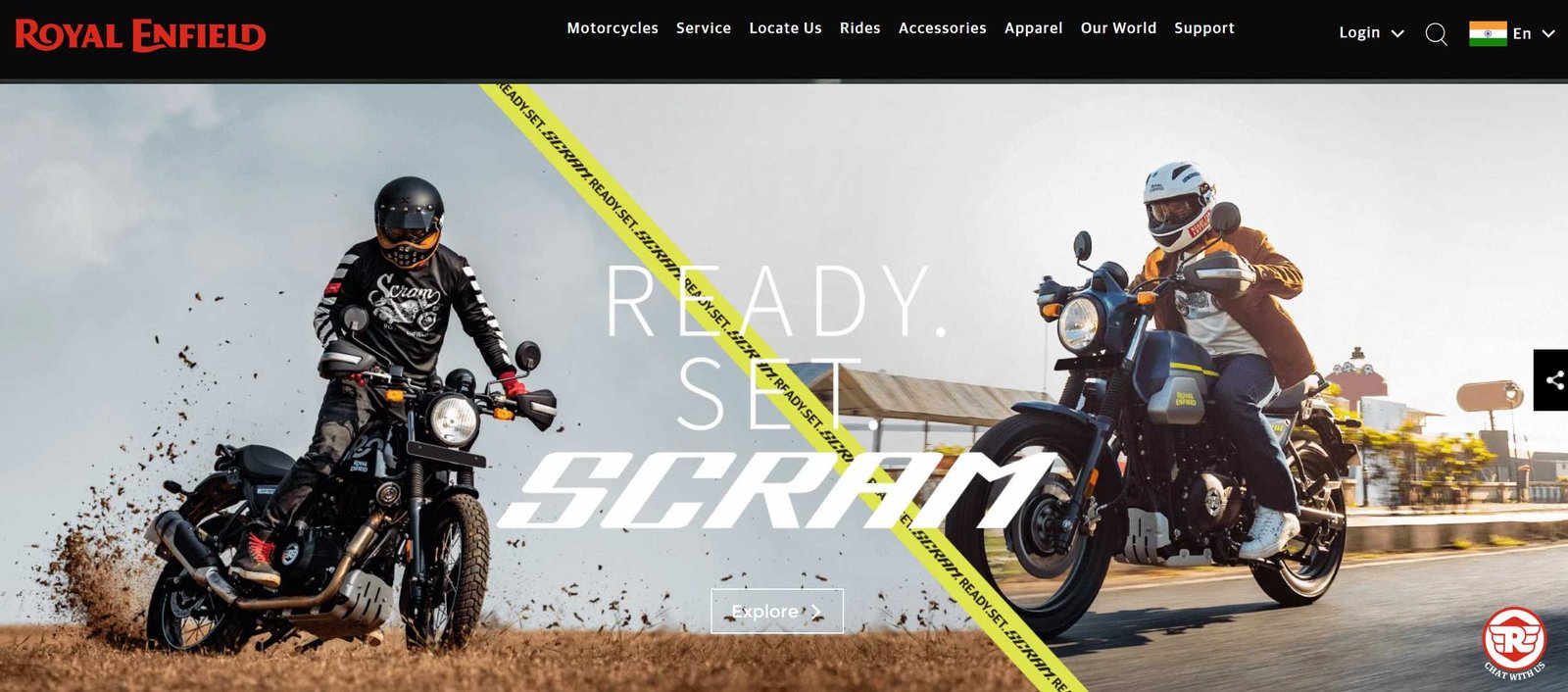 "Naam me sab rakha hai!"
When the renowned playwright William Shakespeare said "what's in a name", he was definitely not referring to the world of business! Because when it comes to identity creation for a company, NAME actually matters!
As an entrepreneur, your company name is the first thing that comes out of your mouth while introducing your work. That name helps you to stand out from the crowd and promote your values.
As branding experts who have advised and named a number of companies, we've seen how creativity and research can help brands build an image in the market. One such example is one of our clients who was into the retail of health and kitchen products like alkaline water purifiers. They were named Shri Laxmi Enterprise. While selling a healthy forward-thinking product they needed to connect and wow their audience, so we came up with the brand name, Sante Life. Sante meaning a cheer to good health in French worked perfectly with the word life to both be simple, memorable and yet connected to the products they were selling.
Still not convinced? Believe us, choosing the wrong name proved to be bad for many brands!
Connect with a memorable message
You need to get your audience hooked. Sometimes the best way to do this is by telling them your story. Think about the origin of your company, where did the germ of this idea originate, what prompted you to create the products you are offering? Dig deep and find your motivation and values.
You can convey this message with the help of logos, colours, taglines, a distinctive voice in all the mediums you use to communicate with your user.
When it comes to logos, make sure that you perform due diligence to avoid any trademark violations or copyright infringements. Create a new one but keep some points in mind.
Of course, you can hire a branding agency like Flora Fountain which offers logo design and brand strategy services in Ahmedabad to many well-known brands in the region. Brands such as CarzSpa – the car detailing studio, Vajra jewels, Mulberry looms, Goodwooder, Mistrywood and so on.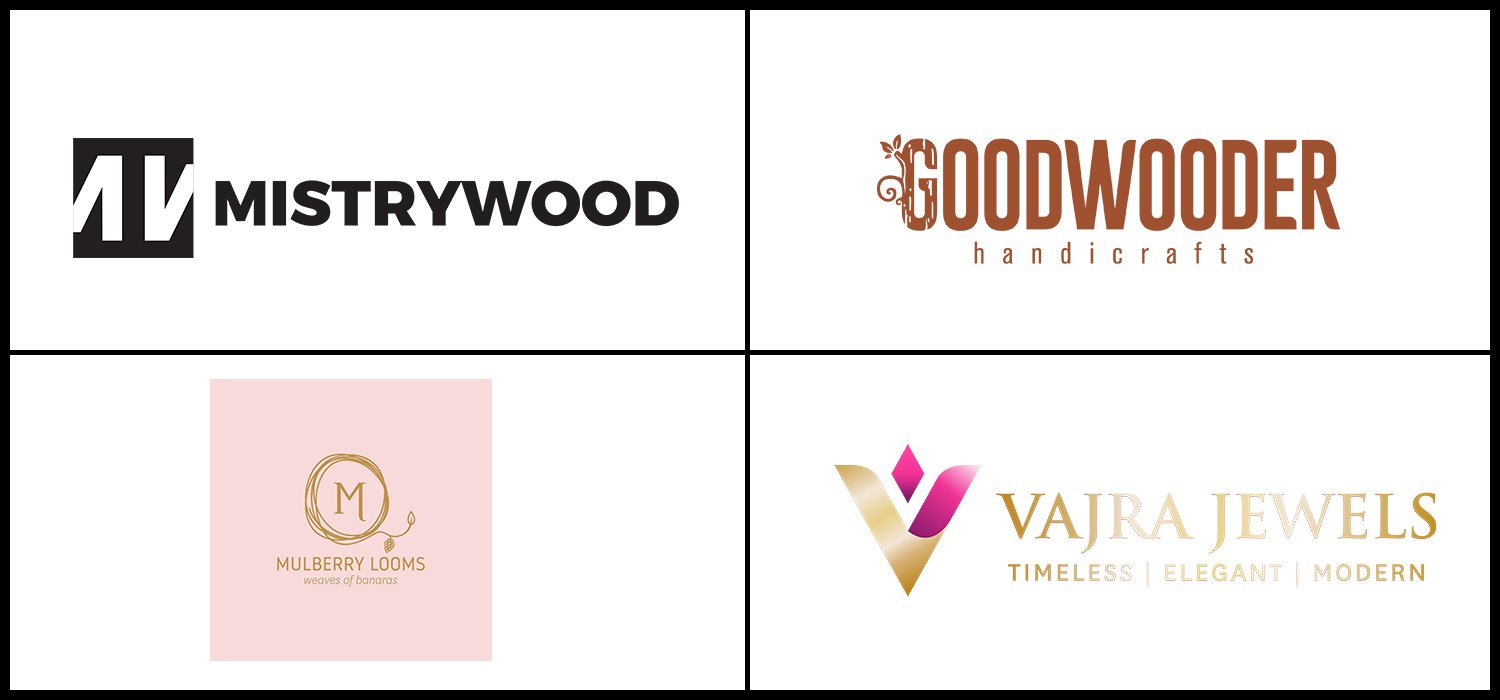 Similarly, it is said that colour improves brand recognition by up to 80%, hence choose your colour wisely. Make sure to be consistent with the colour on all platforms for it to work for your brand.
Define your voice which you want to use to connect with your audience. For instance, if you want to come off as a casual and lively brand, use a quirky and playful voice while talking to your customers. If you want to talk to teenagers, choose a hip and more friendly tone that not only communicates with them but also upholds the company's voice. Just remember to establish a persona for your company, for the people to relate to you.
Website to make the customer sit up and take notice!
Last year in January there were more than 4.66 billion active internet users all across the world. Hence, when all of your audience is online, your web presence is a must. Your website can help you do that.
The most important thing to keep in mind is that the colours, fonts, typography, and images used on the website should be of the same family. The tone on your website should reflect what you want to convey to your audience. But before that, you must have a domain name, an address where users will be able to access your website.
Social media
Look where most of your audience is and which platform they use the most. And then create profiles on it. Considering the large number of people who use social media (approx. 4.62 billion people) in current times, a fraction of your audience must be on it too. You can easily reach and stay in touch with your potential customers too!
Social media platforms like Facebook, Linkedin, YouTube, Pinterest, Twitter, Snapchat, Reddit, Quora, give you an opportunity to connect with your potential clients in real-time via comments, reactions, and chats. Study your audience and leverage their social media preferences. Show your clients that you are indeed a real deal.
As one of the top digital marketing agencies in Ahmedabad, we also started social media for a start-up called Zoobiz helping them gain a reliable and steady audiences through social media promotions.
PRO TIP: Consistency is the key! Always remember to be consistent in the efforts you make for your brand.
It's true that the complexity of the branding process sounds like a lot! But it doesn't have to be, with Flora Fountain's Brand Strategy Services in Ahmedabad. Let's bring your vision to life over a cup of coffee! Call 09558079502 or email us at [email protected] to start a conversation.