Hey Alexa, find me the top web designers in Ahmedabad for my new website!
Whether you ask an AI assistant or browse the net yourself, there are certain things that YOU MUST KNOW when looking for a good web design agency that fits your requirements.
Having a professional and effective online presence is crucial for businesses to flourish today. A web design agency can help one create a website that looks great, functions well and meets every specific need of the brand
With their knowledge, expertise, and experience, a website design company can create a website that not only showcases a brand but also helps it reach marketing goals. From designing a user-friendly interface to implementing the latest technologies, a web design agency can help you create a website that stands out from the competition and attracts potential customers.
Additionally, a web design agency can help you with ongoing website maintenance and support to ensure that your website remains up-to-date and fully functional. By partnering with the best web design company in Ahmedabad, you can relax in peace knowing that your online presence is in the hands of professionals who are dedicated to helping you achieve success.
The wizards of web design at Flora Fountain, a website design company in Gujarat, are here to guide you in remembering a few points, including website design cost in Ahmedabad, before you hire a web design agency!
So, let's go!
Things you must consider before hiring a web design agency
Before you finalise a web development company for your website, look out for the following points to ease up your search!
1) Define your needs & budget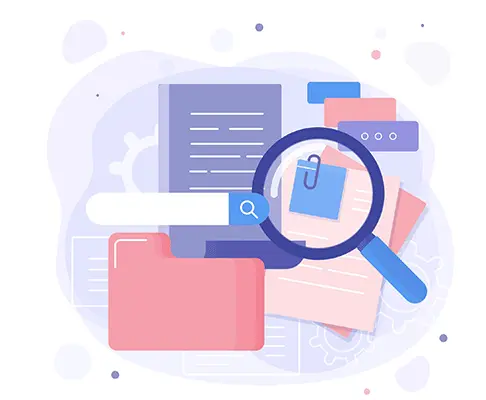 Always start by defining your needs and goals for the website. What is the primary goal of your website? Is it to sell products or services, to provide information, or to build a community? Who is your website's target audience? What are their needs and preferences? Will you be using a website builder, or do you need a custom-designed website? (the agency can help you figure this out).
Clarifying the purpose of your website will help you determine what features and functionalities it will need and knowing your audience will help the agency create content that is relevant and useful to them.
Once you are done defining the goals, set a budget. How much are you willing to spend on your website? This will depend on the complexity of the website and the features and functionalities you require. Make sure the agency's pricing aligns with your budget. Ask for a detailed breakdown of the costs involved and any ongoing fees. Be realistic about your budget, but also keep in mind that investing in a high-quality website can pay off in the long run.
2) Do your research
To make an informed decision about which web design agency is the best fit for your business, start researching. Use search engines to find web design agencies in your area. For this use specific keywords like 'website design company in Gujarat' or 'website design cost in Ahmedabad'. Doing so helps you focus on filtered results and save time.
Check their online profiles to learn more about their services and get a sense of the type of content they share. This can give you an idea of their approach to working with clients and whether they are a good fit for your needs.
3) Check their portfolio
Most web design agencies have a portfolio of their past work that you can review. Always take a hard look at it and spend some time browsing websites they have produced. It starts with looking at style and design. Do you like what you see? Is their design striking and appealing to you or does it leave much to be desired? Are their websites custom, or do they simply use pre-built themes that they tailor for each client? By looking at the agency's portfolio, you can see examples of their work and get an idea of their style, capabilities and quality of work.
Don't just look at the design, you'll also want to consider other aspects such as user experience, functionality, mobile responsiveness, lead generation and site performance.
Here consider these questions: are their websites easy to navigate?What is the user experience like? Do they use some creative and innovative functionality? Do they perform well on mobile devices? While a good agency is always improving and evolving, past websites are certainly an indication of their potential and thought process.
4) Look for Experience
Overall, experience matters when hiring a website design company in Gujarat because it can impact the quality of the final product and the success of your website. An experienced web design agency can provide valuable knowledge, expertise, problem-solving skills, quality work, professionalism and industry connections.
So always check if the agency has experience in creating websites similar to what you are looking for.
5) Check for Communication Skills
Another factor that is often sidelined is communication. Good communication allows the design agency to understand your needs and goals for the website. This includes understanding your target audience, branding, marketing goals, and any specific features or functionality you require.
It is very necessary for a collaborative relationship between you and the agency. This allows for feedback, brainstorming and problem-solving during the design process.
Moreover,  the best web design companies in Ahmedabad with good communication usually ensure that you are kept informed of the progress of the project, any changes in scope or industry standards and any other issues that may arise. This allows you to make informed decisions and make changes if necessary.
6) Ask for a Quote
Reach out to the web design agencies that you are interested in and ask them questions about their process, pricing, and communication style. By getting quotes from multiple agencies, you can compare the costs of their services and find the agency that offers the best value for your budget.
Also, conduct a general search online about the website design cost in Ahmedabad, Gujarat and other parts of India. It ensures that you are aware of the present market rates and are getting a fair price for your project.
However, it's also important to consider factors such as the agency's experience, expertise and reputation when choosing an agency, as these factors can impact the quality of the work you receive.
7) Look for Flexibility
The digital landscape is constantly changing, and a flexible web design agency should be able to stay current with the latest design trends and best practices. This can help to ensure that your website is modern, engaging, and effective at meeting your business goals.
Every business is unique, and a flexible web design agency should be able to customise its solutions to meet the specific needs and goals of each client. A flexible web design agency can adapt to the specific needs and requirements of each client.
They should be willing to listen to your feedback and make changes to the design and functionality of your website as needed.
8) Check for Technical Skills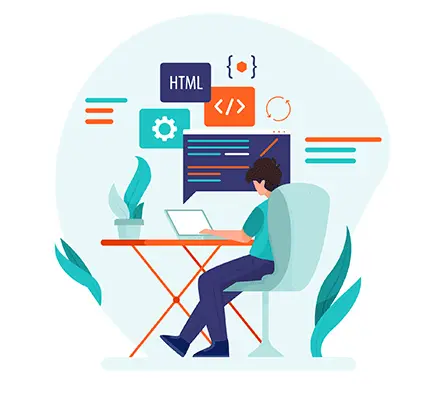 A web design agency can provide technical expertise in areas like website development, hosting, security, and maintenance, ensuring that your website is up-to-date and running smoothly. But how do you check it? By asking!
Ask the agency about their coding standards and how they ensure that their code is clean, optimised, and compliant with industry standards. The best web design companies in Ahmedabad will likely follow best practices for coding and this will usually mean they deliver a website that is efficient, secure and easy to maintain.
You can even ask them about the technologies they use to build websites and their testing and quality assurance processes.
9) Ask for a Contract
Asking for a contract from a web design agency, even one with some of the top web designers in Ahmedabad, is important because it sets out the terms and conditions of the project, protects your interests and ensures that both you and the agency are on the same page.
It can protect both parties by outlining the scope of the project, deliverables, timeline and budget. It's important to review the contract carefully and ask any questions you may have before signing to ensure that you understand the terms and conditions.
10) Check for Customer Reviews
Always check how many clients the web designing company has delivered and work successfully with. Reading reviews and getting testimonials from past clients will give you an idea of the agency's reputation and level of customer satisfaction. The top web designers in Ahmedabad will usually have good reviews too.
How much the website will cost you depends on various factors such as – functional requirements, framework or technology, delivery time and the agency you are choosing.
In conclusion, these were our top things to keep in mind while looking for a web developing agency that suits your needs, objectives and requirements.
Still on the hunt for a squad of creative digital wizards or as you say web developers and designers, who can turn your website dreams into reality?
Your website troubles end with Flora Fountain, the best web design company in Ahmedabad. With our host of experienced front and backend engineers, UX experts, UI designers, website content writers and project managers we are your full-stack solution for all things web! Drop a hello at [email protected] to start a conversation.